About Us
Customer service made personal.

Timely Support
Our staff is quick to respond to all of our clients' needs. We make ourselves available even beyond the normal call of duty.

Innovative Ideas
Our approach is anything but cookie cutter. We help find solutions where others felt they were impossible.

Advanced Technology
Through the use of customized case management software we are able to analyze each case. 

Clear Communication
Communication is Key. That is why our firm prides itself on keeping our clients up to date on what is happening with their file, and making itself immediately available to all clients.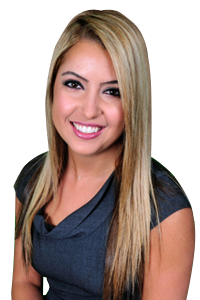 Corinne B. Katz, Esq.
Lead Counsel and Founder 
Corinne Katz has nearly a decade of experience representing the interests of injured individuals in all accident scenarios. She is known throughout the industry for her experience, talent, and results. After having worked for several firms, she felt the need to provide a more hands-on approach to handling her cases and working with her clients, which led to her founding Katz Law Firm P.C.
Ms. Katz graduated from the University of California at Los Angeles in 2005, and Pepperdine University School of Law in 2008.  Her passion for helping people in need led to her specialization in fields that further consumer rights, primarily personal injury.  She has successfully litigated multitudes of cases, obtaining successful settlements, judgments and verdicts.  Her cases have ranged from auto accidents, motorcycle accidents, drunk driving accidents, slip and falls, dog bites, and general civil litigation.  
Don't Be Shy. There Are No Bad Questions. Get In Touch.
If you are dealing with an emergency contact us via phone (310) 882-5486 for immediate results!